Best Dossier Perfume Dupes: Unlock Affordable Luxury Fragrances
If you're a fragrance enthusiast or someone who appreciates the allure of fine perfumes, you're likely familiar with the hefty price tags that often accompany luxury scents. However, thanks to Dossier Perfume, you can now enjoy the experience of wearing exquisite fragrances without breaking the bank. Dossier offers a range of perfume dupes that capture the essence of popular designer scents at a fraction of the cost. Let's explore some of the best Dossier perfume dupes that allow you to indulge in fine fragrance without the hefty price tag.
What Is Dossier?
Dossier is a fragrance company that aims to make high-quality perfume available to everyone. They do so by using the best ingredients and replicating high-end fragrances, and making their products available at an affordable price. But don't think you're buying low-quality body spray–in the next section, I will explain why Dossier is so affordable.
Dossier makes fragrances for men, women, and they also make unisex scents. They have fragrances in nearly every category and make dupes for various notorious (and expensive) fragrances. In addition to perfume, Dossier also makes candles (which I want to try!).
Tips for Finding Dossier Perfume
Because Dossier perfumes are available at such a low price, it can be tempting to grab all the fragrances you want! But remember these key tips before you go perfume shopping.
Personal fragrance style –

 

One look at the Dossier catalog and you'll see countless perfumes. If you don't know which perfume to get, identify the fragrance notes that make up your personal style. How do you find your personal fragrance style? First, identify scents you love. Many people also separate fragrances by the time of day (such as day and night) or by occasion. You can always start by buying a

 

set

 and working from there.

Returns and Exchanges – I always read a brand's return or exchange policy before purchasing anything. Dossier allows

 

returns and exchanges

 

for 30 days after purchase. You can also buy a sample-sized fragrance first. Remember that Dossier doesn't allow candle returns.
Shipping – I also research a brand's shipping policy before buying any products. This includes knowing where they ship to, if they offer free shipping, and how long it will take for your products to deliver. Dossier only ships to the continental U.S. and Canada. They don't ship to Hawaii and Alaska. They offer free shipping if you order three or more fragrances. Canadian shipping is $19, regardless of the number of items you order, and this fee includes all customs and duty taxes. American customers can expect to receive their package 2-7 days after processing, and Canadian customers can expect their package 10-12 business days after processing.
How I Chose These Perfumes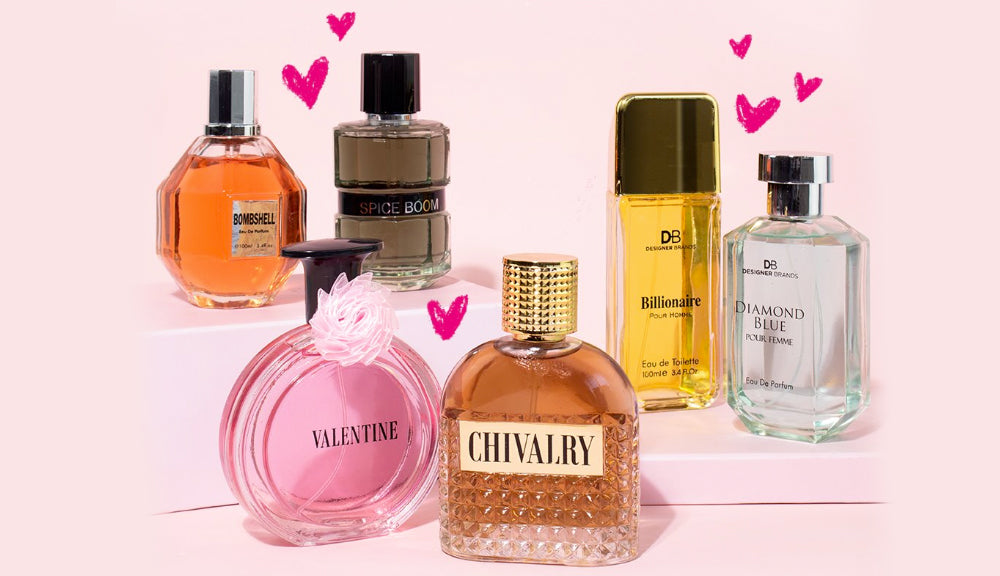 There are many amazing Dossier dupes, but I didn't list them all. Instead, I took certain factors into consideration when choosing these perfumes. These include:
Fragrance notes

 

– fragrance notes make up the scent and personality of a perfume. Since Dossier makes fragrance dupes, I looked at each perfume to ensure they contained the same notes. This way, you can feel comfortable buying the dupe and know it will smell as luxurious as your favorite fine fragrance.
Original fragrance notoriety – I also looked at the prestige of the original fragrance. There's no point in mentioning a dupe if no one ever heard of the original perfume, right? I especially took note of designer fragrances, specifically high-priced ones from perfume houses such as Chanel and Tom Ford.
Popularity on the Dossier website – while I may love a dupe, I understand that fragrance may not work for everyone. That's why I also considered the dupes that were most popular among other Dossier customers. Other factors I considered are if the perfume lasts, how the fragrance changes, and how much you need to project the scent.
Price – while all Dossier fragrances are significantly cheaper than their high-end counterparts, all Dossier perfumes vary in price. As stated previously, most fall within the $30-$40 price range. Some are cheaper and more expensive than this, so keep these price variations in mind.
My Favorite Dossier Perfume Dupes
All of these Dossier perfume dupes not only smell like the original but perform and project just as well. All these perfumes are significantly cheaper than their high-end counterparts, so you can smell like any of these timeless fragrances at a fraction of the price.
Dossier's Blooming Bouquet (Dupe for Miss Dior Blooming Bouquet)
Step into a world of blossoming beauty with Dossier's Blooming Bouquet, an exquisite fragrance that perfectly captures the essence of the beloved Miss Dior Blooming Bouquet. This enchanting dupe invites you to immerse yourself in a bouquet of blooming flowers, embracing the delicate and captivating aromas that define femininity and grace.
As you embrace the scent of Dossier's Blooming Bouquet, you are greeted by the enchanting notes of jasmine, which exude an air of elegance and sensuality. The delicate petals of this beloved flower unfurl, releasing a captivating fragrance that evokes a sense of romance and allure. As the jasmine gracefully intertwines with the composition, it sets the stage for the rest of the floral symphony to unfold.
The heart of Dossier's Blooming Bouquet reveals the timeless beauty of rose. The velvety and intoxicating scent of this iconic flower takes center stage, enveloping your senses in a delicate embrace. With its romantic and passionate character, rose adds depth and complexity to the fragrance, allowing it to blossom into a captivating olfactory experience.
Completing this exquisite floral composition is the soft and ethereal presence of peony. The sweet and fresh aroma of peony petals adds a touch of innocence and grace to the fragrance, creating a harmonious blend that beautifully balances the other floral notes. It lends a lightness and airiness to the composition, making it feel effortlessly elegant and uplifting.
Together, the delicate interplay of jasmine, rose, and peony in Dossier's Blooming Bouquet creates a captivating floral symphony that lingers on your skin throughout the day. This fragrance is a celebration of femininity and grace, evoking a sense of confidence and beauty with every breath. It invites you to embrace your inner elegance and embrace the enchanting essence of blooming flowers.
Dossier's Blooming Bouquet is a versatile fragrance that can be worn for any occasion. Whether you're attending a romantic evening soirée, a daytime event, or simply want to add a touch of sophistication to your everyday life, this dupe captures the magic and allure of Miss Dior Blooming Bouquet at a fraction of the cost.
With its long-lasting longevity and moderate sillage, Dossier's Blooming Bouquet ensures that the captivating floral notes linger on your skin, leaving a trail of beauty wherever you go. The fragrance evolves over time, revealing different facets and nuances, making each wear a unique and delightful experience.
Indulge in the enchantment of Dossier's Blooming Bouquet, a fragrance that captures the essence of blooming flowers and celebrates the beauty of femininity. With its impeccable quality and affordability, Dossier invites you to embrace luxury without compromise. Elevate your fragrance collection and revel in the captivating allure of this dupe, created with passion and dedication to bring you the essence of Miss Dior Blooming Bouquet in every spritz.
Dossier's Silk Threads (Dupe for Tom Ford Noir de Noir)
Indulge in the alluring charm of Dossier's Silk Threads, a fragrance that allows you to experience the captivating allure of Tom Ford's Noir de Noir without the hefty luxury price tag. This seductive fragrance envelops you in a warm and enticing embrace, captivating your senses with its opulent blend of vanilla, amber, and sandalwood.
As you embark on this olfactory journey, Dossier's Silk Threads invites you into a world of sensuality and elegance. The enchanting aroma of vanilla unfolds, caressing your senses with its sweet and comforting essence. The velvety smoothness of vanilla creates a luscious and indulgent quality, evoking feelings of warmth and intimacy. It adds a touch of sweetness to the fragrance, enhancing its seductive nature.
Deepening the allure, the fragrance reveals the rich and intoxicating notes of amber. This precious resinous ingredient exudes a sense of warmth and sophistication, infusing the composition with a seductive and captivating aura. Amber lends depth and complexity to Silk Threads, creating a mesmerizing scent experience that lingers on your skin and captivates those around you.
Completing the symphony of seduction is the enchanting presence of sandalwood. Known for its creamy and woody character, sandalwood adds a touch of elegance and refinement to the fragrance. Its smooth and velvety texture intertwines with the other notes, enhancing the overall sophistication of Silk Threads. Sandalwood leaves a lasting impression, exuding a sense of luxury and sensuality that trails behind you wherever you go.
Dossier's Citrus Fizz (Dupe for Maison Francis Kurkdjian Aqua Universalis)
Elevate your daily routine with Dossier's Citrus Fizz, a fragrance that adds a burst of refreshing vitality to your day. This invigorating scent is reminiscent of the popular Maison Francis Kurkdjian Aqua Universalis, capturing the essence of a bright and vibrant atmosphere.
As you spray on Dossier's Citrus Fizz, you are immediately greeted by the zesty and uplifting notes of lemon. The tangy and vibrant aroma of lemon awakens your senses, creating a burst of freshness that revitalizes your spirit. Its citrusy essence enlivens the fragrance, infusing it with a lively and energetic character that sets the tone for an invigorating experience.
Accompanying the lemon is the juicy and succulent mandarin, which adds a luscious sweetness to the composition. The scent of mandarin brings a delightful twist to Citrus Fizz, creating a vibrant and cheerful aroma that sparks joy and optimism. The juicy and refreshing qualities of mandarin contribute to the overall effervescence of the fragrance, evoking a sense of playfulness and enthusiasm.
Complementing the citrusy notes is the crisp and uplifting bergamot. Known for its fresh and vibrant scent, bergamot adds a touch of sophistication to Citrus Fizz. Its invigorating qualities enhance the overall vibrancy of the fragrance, infusing it with a sense of brightness and radiance. The combination of bergamot with the lemon and mandarin creates a sparkling and effervescent effect, uplifting your spirits and energizing your senses.
Together, the zesty lemon, juicy mandarin, and crisp bergamot in Dossier's Citrus Fizz form a symphony of sparkling and vibrant notes. This fragrance is a celebration of freshness and liveliness, capturing the essence of a sunny day filled with joy and positivity. Its effervescent nature instantly uplifts your mood and invigorates your senses, creating a refreshing and revitalizing experience.
Dossier's Citrus Fizz is the perfect companion for those seeking a burst of freshness and a rejuvenating start to their day. Whether you wear it in the morning to awaken your senses or as a pick-me-up throughout the day, this fragrance will infuse your life with a contagious energy and a renewed sense of vitality.
Embrace the sparkling and vibrant charm of Citrus Fizz, reminiscent of Maison Francis Kurkdjian Aqua Universalis, and let its uplifting and energizing qualities become an integral part of your daily routine. With its lively and invigorating scent, this fragrance is a true mood booster that will leave you feeling refreshed, rejuvenated, and ready to conquer the world.
Dossier's Summer Soirée (Dupe for Tom Ford Soleil Blanc)
Escape to a world of tropical paradise with Dossier's Summer Soirée, a fragrance that effortlessly transports you to a luxurious getaway. This exquisite scent serves as a dupe for Tom Ford's Soleil Blanc, capturing the essence of warm summer nights and infusing every occasion with a touch of glamour and sophistication.
As you indulge in the aroma of Dossier's Summer Soirée, you are immediately enveloped by the tantalizing notes of coconut. The sweet and creamy essence of coconut evokes images of sun-kissed beaches and swaying palm trees, instantly whisking you away to a tropical oasis. Its tropical allure sets the stage for a truly indulgent experience, where you can bask in the warmth of the sun and let your cares drift away.
Accompanying the coconut is the juicy and tropical pineapple, adding a burst of tangy sweetness to the fragrance. The scent of pineapple infuses Summer Soirée with a vibrant and refreshing quality, reminiscent of sipping tropical cocktails by the shore. Its succulent aroma awakens your senses and enhances the overall tropical vibe of the fragrance, evoking a sense of joy and relaxation.
To complete the olfactory journey, the intoxicating and floral notes of jasmine make their entrance. Jasmine, with its delicate and captivating aroma, adds a touch of elegance and sophistication to Summer Soirée. Its sensual and alluring qualities complement the tropical elements, creating a harmonious blend that exudes both beauty and refinement. The presence of jasmine in the fragrance adds depth and complexity, evoking a sense of romance and enchantment.
Together, the harmonious fusion of coconut, pineapple, and jasmine in Dossier's Summer Soirée creates a sensory symphony that captures the essence of a luxurious tropical getaway. This fragrance is a celebration of warm summer nights, where the air is filled with exotic scents and the atmosphere is brimming with elegance. It adds a touch of glamour and sophistication to any occasion, allowing you to embrace the feeling of being in a paradise of your own.
Immerse yourself in the allure of Summer Soirée, reminiscent of Tom Ford's Soleil Blanc, and let its tropical essence transport you to a world of luxury and relaxation. With its captivating blend of coconut, pineapple, and jasmine, this fragrance is the perfect companion for those seeking to infuse their lives with a sense of indulgence and escape. Whether you wear it during a special event or as a daily reminder of paradise, Summer Soirée will envelop you in its warmth, beauty, and sophistication.
Dossier's Midnight Kiss (Dupe for Yves Saint Laurent Black Opium)
Indulge in the enchantment of Dossier's Midnight Kiss, inspired by the popular Yves Saint Laurent Black Opium. This seductive and mysterious fragrance combines the intoxicating blend of black currant, rose, and patchouli, evoking a sense of allure and intrigue. It is the perfect choice for evenings filled with romance and excitement.
By offering these perfume dupes, Dossier allows you to enjoy the essence of luxury fragrances without the extravagant price tag. Each fragrance is carefully crafted using high-quality ingredients, ensuring a captivating and long-lasting scent experience. Dossier's commitment to affordability and quality makes it the perfect destination for fragrance enthusiasts who want to expand their collection without breaking the bank.
So why spend a fortune on designer perfumes when you can have the essence of luxury at a fraction of the cost? Explore Dossier's collection of perfume dupes and embrace the joy of wearing fine fragrance without compromising your budget. Experience the allure, sophistication, and elegance that these perfumes offer and indulge in a world of scents that captivate the senses. With Dossier, you can confidently wear and enjoy the finest fragrances without emptying your wallet.
Frequently Asked Questions (FAQs)
1. Are Dossier Perfume Dupes comparable to the original designer scents?
Absolutely! Dossier Perfume Dupes are carefully crafted to replicate the olfactory experience of high-end fragrances. You'll be amazed at how closely they resemble their expensive counterparts.
2. How long do Dossier Perfume Dupes last?
Dossier Perfume Dupes offer impressive longevity, comparable to many designer scents. On average, you can expect them to last between 6 to 8 hours, ensuring you enjoy their captivating aromas throughout the day.
3. Are Dossier Perfume Dupes safe for sensitive skin?
Dossier Perfume Dupes are formulated with skin safety in mind. However, as with any fragrance, it's essential to perform a patch test before regular use, especially if you have sensitive skin or known allergies.
4. Can I find my favorite discontinued fragrance as a Dossier Perfume Dupe?
Dossier Perfume Dupes pride themselves on offering alternatives to discontinued scents. Check their extensive collection to find the dupe that brings back your beloved fragrance memories.
5. Are Dossier Perfume Dupes only available online?
Yes, Dossier Perfume Dupes are exclusively available online. This ensures convenience and accessibility for fragrance enthusiasts worldwide, enabling them to explore a world of luxury scents from the comfort of their homes.
6. Can I layer Dossier Perfume Dupes with other scents?
Certainly! Dossier Perfume Dupes can be layered with other fragrances to create a personalized aroma. Experiment and explore to discover unique scent combinations that reflect your individuality.
Conclusion: Unlock Affordable Luxury with Dossier Perfume Dupes
Dossier Perfume Dupes have revolutionized the fragrance industry by making luxury scents accessible to all. With their remarkable quality, extensive collection, and commitment to ethical practices, these dupes offer an enticing alternative to high-end designer perfumes. Whether you're a fragrance enthusiast on a budget or simply looking for a new olfactory adventure, Dossier Perfume Dupes are your ticket to affordable luxury. Embrace elegance without compromise and indulge in the world of Dossier Perfume Dupes today.